Full stack soup with a side of fun
Technology in good company
We enable different ways of working and take care of the well-being of our employees:
Flexible remote and hybrid work possibilities, comfortable office premises in the city centres
Good work-life balance
Tools and working methods of your choice
More extensive occupational health care and insurance than average as well as a wide range of well-being benefits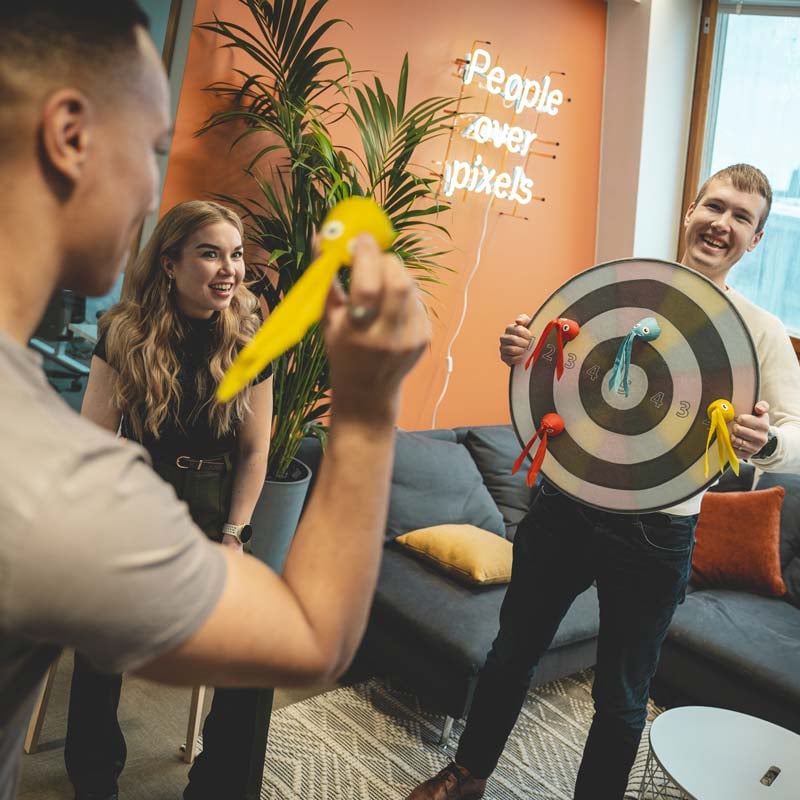 You get to be a part of this
10
offices in Finland (and hundreds of hybrid working stations)
2400
twoday colleagues in 5 countries
People First
People are at the core of all our actions: without people there will be no data, code, strategy, technology, services or software. And, at least for the time being, even AI is based on people and human intelligence.

As satisfied employees succeed, we do our utmost to make the everyday life of our employees as easy as possible so that we can together build a better functioning working life and society.

We believe that well-being means good work, which is why the "People First" principle shows in our DNA in practice, every day.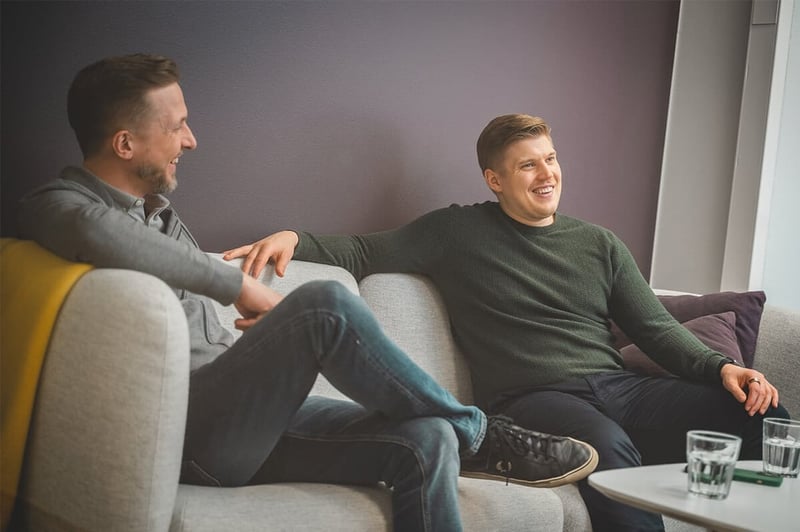 Open
positions
When working with us, you can do everything from coding to consulting, product development to process automation and from service design to business intelligence. Check out the positions below.
All available internships and summer jobs are always published on our website. If you can't find a suitable position, you can also send an open application below.
Recruitment process – this is how you get to work with us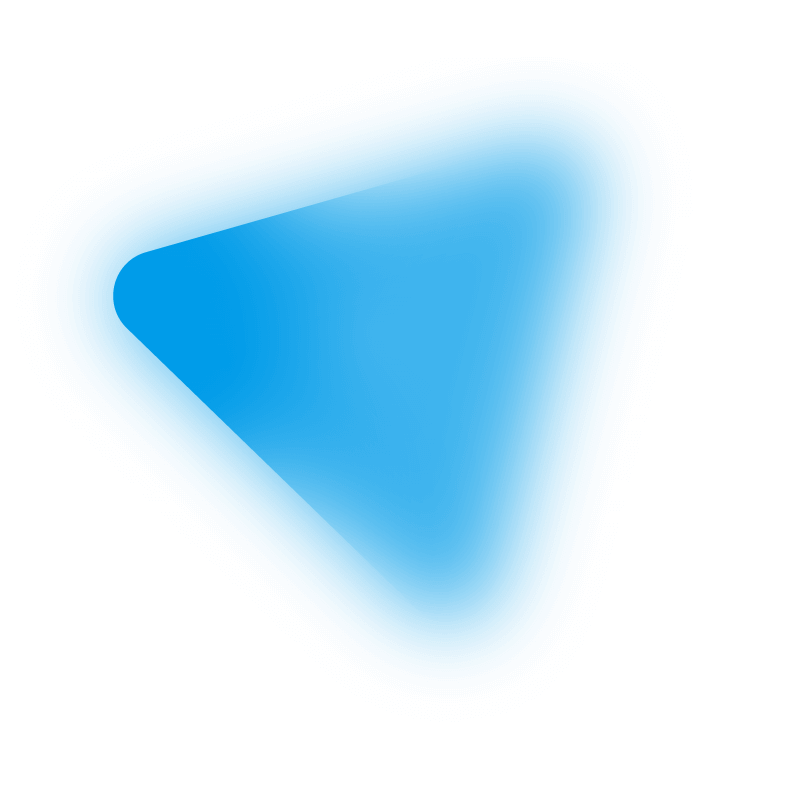 Amazing individuals from graduates to experienced veterans. What all our experts share, is a curious attitude, enthusiasm and ability to develop their skills and the will to make things better through technology. People who take initiative, bear responsibility and enjoy problem solving thrive here.
We provide roles in all kinds of competencies, e.g. frontend, backend and full-stack developers, project and service managers, solution consultants, coding architects, UI/UX designers, data specialists, mobile experts and the list goes on. There's a suitable role for everyone – and if not, we'll create one.
We are a highly technology and supplier independent company, but our common technologies include Java, C#, SQL, React, Angular, Docker, Python, Vue, Azure, AWS, .NET, JSON and many others.
You can work in our comfortable offices in eight locations, remotely or wherever in a hybrid model.
We offer a wide range of benefits supporting the well-being and comfort of our employees. We are also constantly developing the range to meet the needs and wishes of our employees.
Extensive occupational health care
Extensive insurance coverage (working capacity insurance and free-time accident insurance)
Sports and culture benefit
Lunch benefit
Bike benefit
Auntie service for mental well-being support