Elisa Savolainen, who works as a service designer, started working at Visma Consulting in March 2020, just after the coronavirus pandemic had closed down all of Finland. However, starting work during the lockdown left her with a good impression, as her team leaders brought her work equipment home for her and made sure that she got off to a smooth start in her new job despite the pandemic and working remotely. "It immediately made me feel that wow, the service here is top notch," Elisa says, laughing.
Elisa has been enjoying her remote work for more than two years now.
"Of course, I like to visit the office from time to time, and it's much easier to communicate with colleagues, have meetings and laugh together while there. But in our work, there are many tasks that require you to be able to concentrate, such as designing concepts and services and drawing user interfaces. During the pandemic, we noticed that remote work also makes things very smooth and easy."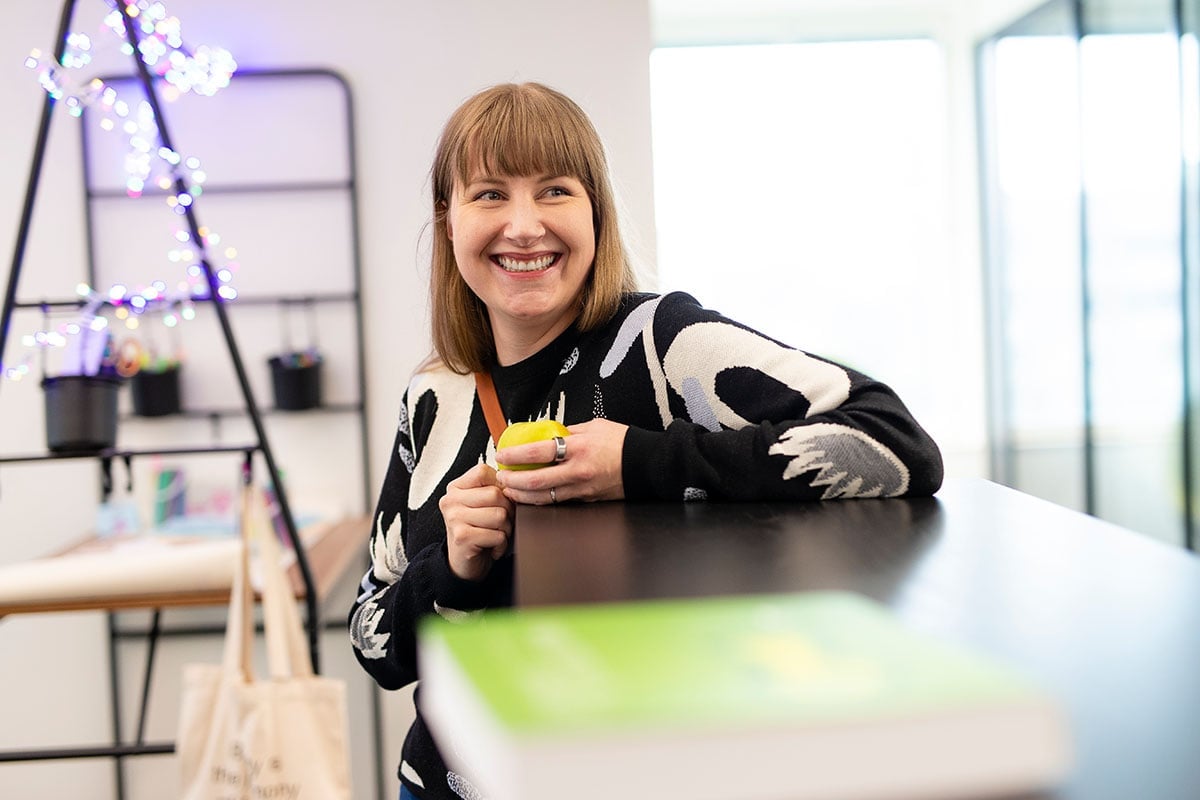 Sometimes Elisa spends her morning at home, working on the tasks that require concentration, and then comes to the office in the afternoon to attend meetings and to talk to her colleagues face to face.
"Here you have flexibility, and you can influence where you work from. We have colleagues who want to go to the office every day and do their work there. It is nice that everyone can choose the working method that suits them," Elisa says.

Varying projects challenge you to develop yourself
Elisa thinks that the best thing about her work is the variation within it. When working on projects with different customers, she gets to work with different topics and people and with different tools.
"You might not know on Monday what you're going to be doing in the coming week. Every project teaches you something new, you get to apply different methods and utilise your own expertise."
Consultants gradually get more responsibility in customer projects, so they can challenge themselves to a nice extent. Elisa says that when she first started in her position, her team lead and team supported her more, and her responsibilities have grown as her expertise has developed and she has gained experience. According to Elisa, acting as a UX consultant requires the ability to learn things, receive information, and adapt to the fact that subject areas change quickly in different projects.
"It's juicy to be a consultant here. It would probably be easier to work as an in-house designer somewhere and always handle the same topic, with the same tools, with the same customers. Working here, you can see so much more, this work has opened my eyes completely. It is fruitful to be able to develop yourself in your work," Elisa says.
One project in particular has stayed in her mind. In that project, she and the customer started designing the product from the very beginning, with nothing prepared in advance.
"When the product was released, it was an incredible feeling, as I had seen the entire journey of the product all the way from an idea to a release. Usually I only participate in some part of the product development project, for example in the research phase or in designing the user interface, but in this project, I got to be involved in all of these, it was really cool," Elisa says.
Elisa thinks that the best thing about working at Visma Consulting is that you can influence your own work.
"There are certain boundary conditions that are set by the customer, but I can influence the tools, working methods and even working times, to some extent. This is by no means a rigid organisation."
Colleagues always ready to spar and support
Elisa also wants to thank her co-workers and praises the support they have provided. Even though everyone works with customer projects independently, they can always ask a colleague for comments, help and opinions.
"Even though you are alone in the project, you are not really alone, because you always have your colleagues to back you up. The people you work with are really smart and nice, and it's really natural and easy to be around them. I can rely on their professionalism, and they also ask questions and challenge the solutions I have made, and we discuss things and come up with ideas together. We share a lot of information and learn how others have done things and solved problems," Elisa says.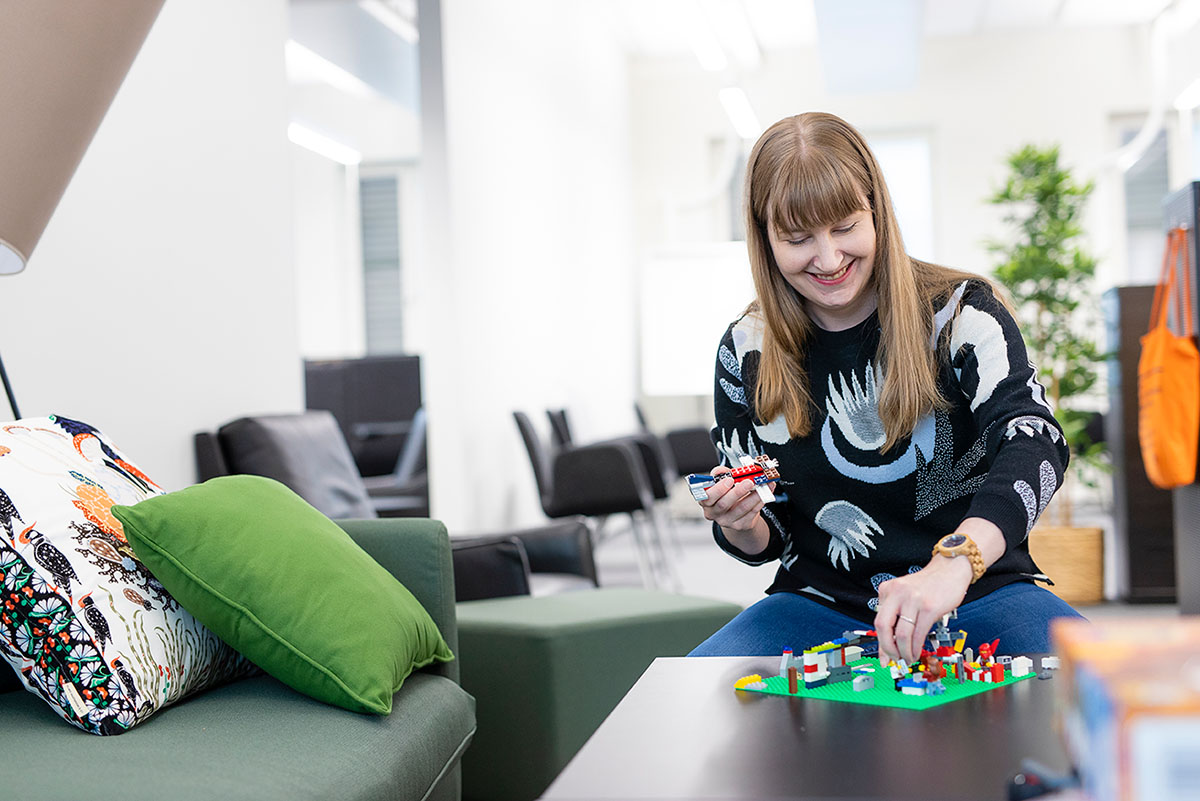 In her free time, Elisa plays Sims and builds with Legos, among other things. Her enthusiasm for Legos stems from her time studying at the University of Lapland, where the students built service environments using, for example, Lego bricks. Since then, her enthusiasm has expanded to collecting brick series.

"Right now, I'm waiting for a package of succulent plants to arrive in the mail, as I'm collecting Lego's botanical and architectural series."
"Last spring, we had a survey about what kind of activities people would like for the office, and in my answer, I asked if we could get Legos. And it only took a moment before Legos had appeared in the game corner. I was like, wow, I could influence even something like this," Elisa says.
How would you like to be part of our awesome crew?
Check out our career opportunities