The role of data science in digital transformation
We believe that for business to be data driven we need to first understand the ways in which data can 'drive' things in the real world. We also believe that the answer lies in Data Science, i.e. the right use or combination of AI, Machine Learning or Optimization, but the issue currently facing businesses is that they are inundated with tools/solutions and distracted by what is in fashion.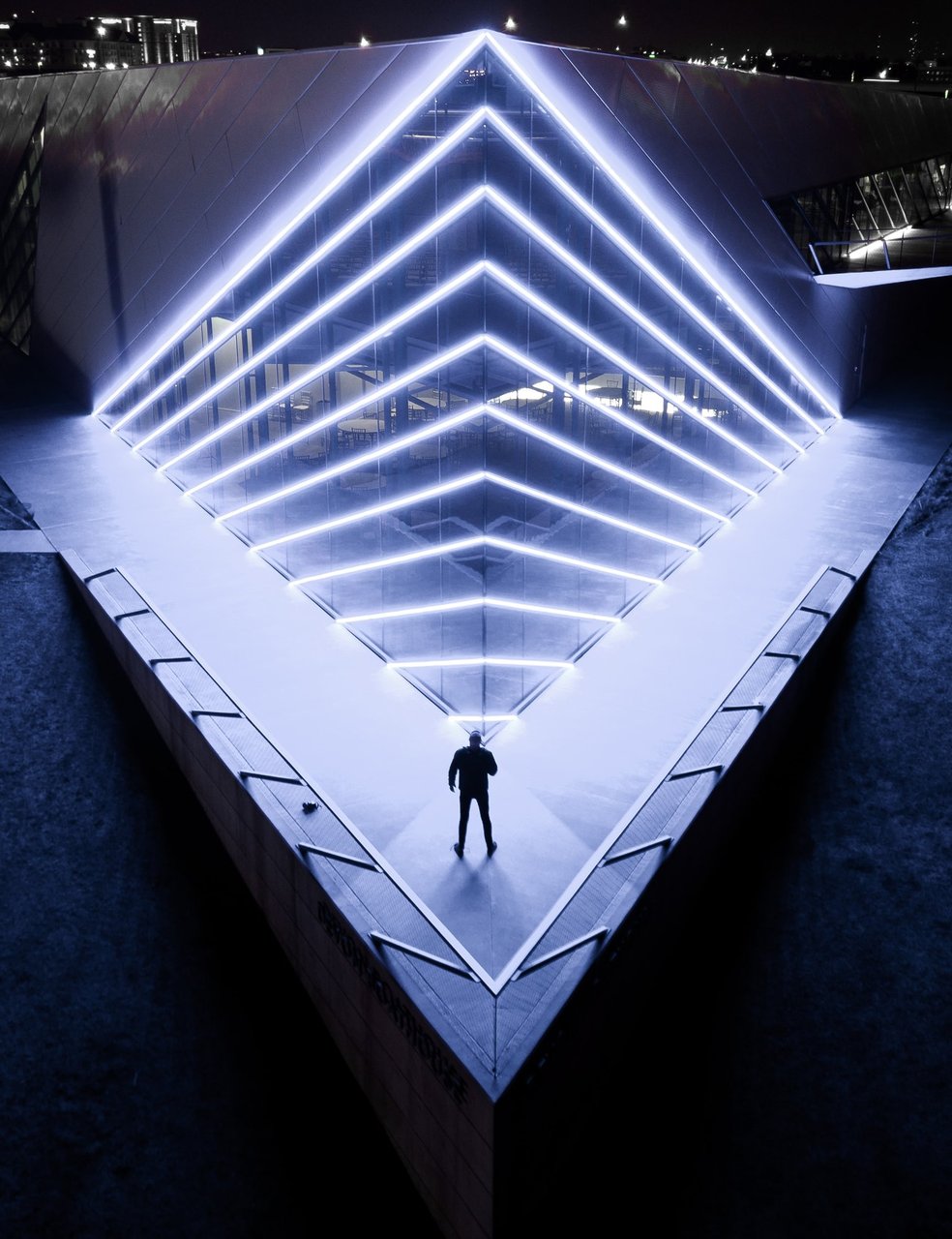 Do you know how to get the most out of your data?
We have studied the hot topic of AI and wrote a whitepaper about how it relates to the less hyped topic of mathematical optimization, each with their own value and challenges but sharing a valuable synergy.

By reading this whitepaper you will learn:
What value AI aka machine learning can create for your business
What value mathematical optimization can create for you business
What extra value can combining machine learning and mathematical optimization create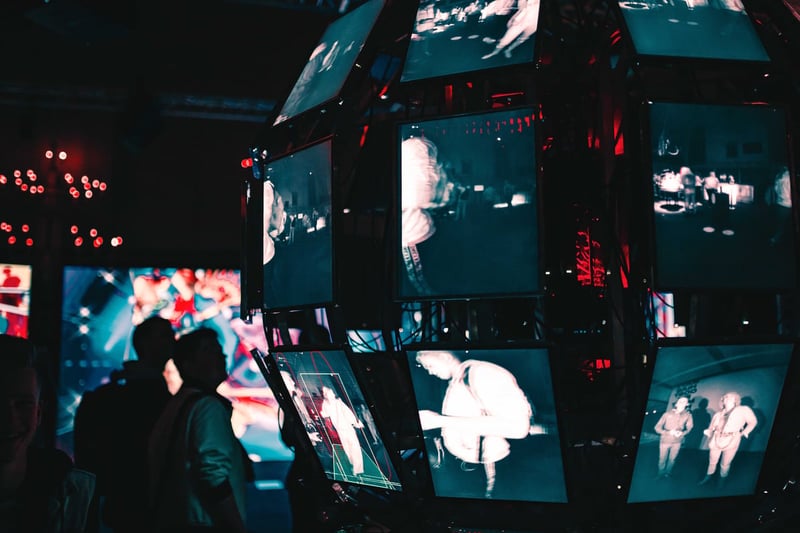 As services go online and processes become more automated, data are both generated by new business and can be used to drive it.
However, it is not always clear what this means and while we get better at collecting, storing and accessing data we often miss opportunities for creating value from it or waste resources using it in a way that creates little or no value.

Do you know:
what are the technologies and use cases behind the "value/complexity ramp" in the figure below?
which of your business problems may be solved by what use of data if any
what new opportunities do your data present outside the known problems?
By reading our whitepaper, you'll also find value in categorizing the various practices at the conceptual level, and understanding which approaches are expected to work for you in which scenarios.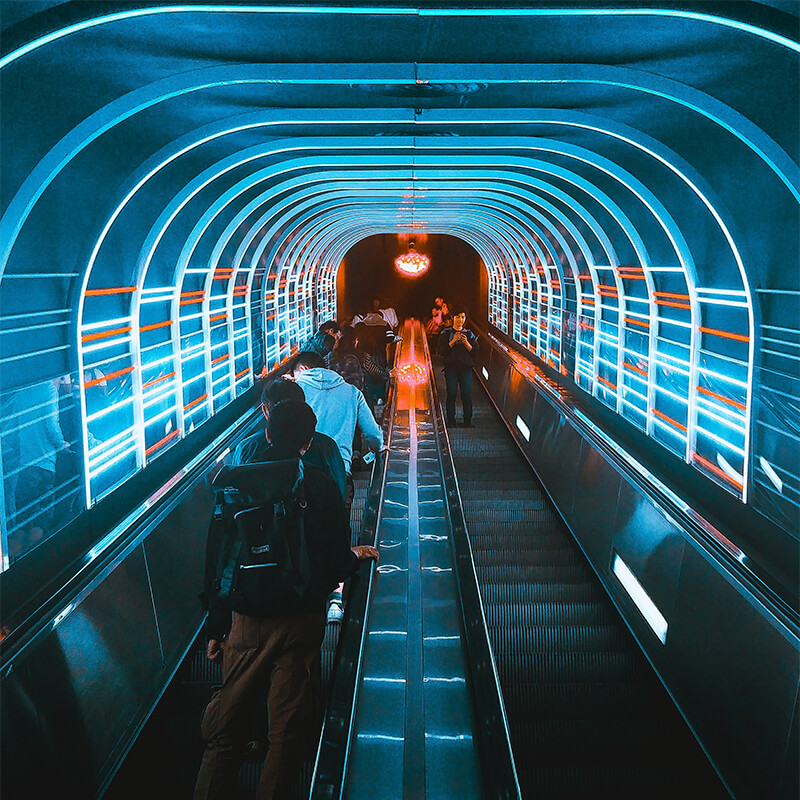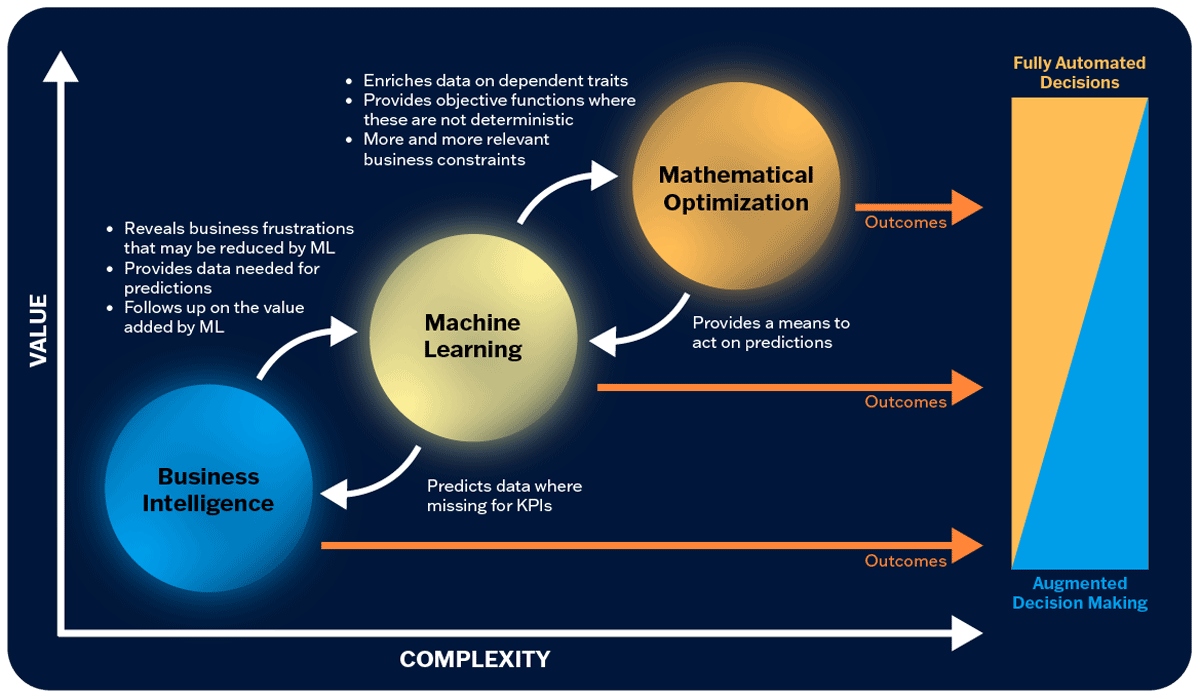 Kick-start towards optimized business processes
Optimization Current State Asssessment
Most of your processes can be optimized or proven optimal by data science. Increase your productivity through automated or assisted decision making using state-of-the-art technologies.
Are you using your resources in the best possible way?
Is your organization capable of reacting to changes quickly and accurately?
Which changes would bring about the most impact with the least effort?
Make sure you're getting the most value of your resources by doing a Current State Assessment of your key decision processes.